Water Savings Down Statewide In Driest January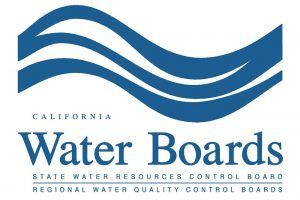 CA Water Resources Control Board Logo

View Photos
Sacramento, CA – This week, the State Water Resources Control Board (WRCB) reported a serious decline in water conservation across the state for January, although the Mother Lode, overall, still did well.
Of 411 reporting retail urban water providers, 377 submitted Jan. 15 figures for the report, which showed a statewide average of 8.8 percent in water savings; a significant decline of about 13 percent from the previous month. The board largely attributed the low number to lack of rainfall and incrementally more water use by customers.
According to WRCB public information officer George Kostyrko, the communities of Tuolumne and Calaveras counties still fared extremely well, under the circumstances. For January 2015, Calaveras County Water District (CCWD) reduced its water use by 21.2 percent, and showed usage of about 77 gallons per person per day, compared to the baseline January 2013 figures. Tuolumne Utilities District (T.U.D.) did nearly as well, with 18.5 percent water savings and 73 gallons per day per person. Conversely, Groveland Community Services District (GCWD) increased its use by just over a half a percent, at 77 gallons per person per day.
Remarking on the GCWD water figures, Kostyrko admits that while he cannot account for the increase he naturally assumes a spike in water use. "That's basically what we saw statewide," he remarks. This past January was the driest on record across the state, a major factor, along with the subsequent irrigation usage triggered by the lack of rain. So, now, "We're really encouraging the state's populations to not use their outdoor irrigation to the extent that they can."
Commenting on the latest findings and the ongoing drought conditions, State Water Board Chair Felicia Marcus states, "We can and must do better conserving our water…if 2015, and then 2016 continue to be dry, we will look back on today, and this month, let alone the last year, wishing we'd saved more water now. This board is prepared to make some tough decisions in the coming months, including adopting permanent, rather than emergency water conservation measures, going forward. It is that serious."
As Governor Jerry Brown's emergency water conservation measure to prohibit the waste and unreasonable use of water is set to expire in April, Kostyrko says that the board will likely propose and pass at its March 17 meeting an enhanced set of regulations. Among these, if approved by the state board governing emergency measures, new directions may additionally require hospitality industry businesses not to not serve water to customers, unless it is requested, and to give overnight guests the option to use their linens and towels more than once before washing them.