Will Drought Spur Changes?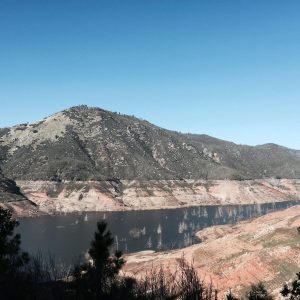 New Melones Reservoir

View Photos
Sacramento, CA — In light of the current drought, a new poll finds that Californians are concerned about protections in place for fish, and regulations prohibiting new water storage facilities.
The Field Poll of California voters found that 51% feel that government restrictions prohibiting the development of new water storage projects on government parklands, and forest reserves, should be relaxed. 38% surveyed say they disagree with the statement, and 11% have no opinion.
On the question of whether environmental regulations protecting fish, and the San Francisco Bay and Sacramento-San Joaquin river delta region, should be bypassed during dry years, 50% said yes, 46% no, and 4% had no opinion.
Asked whether California has enough existing water storage capabilities to meet the needs of the state, 43% say it is not adequate, 38% believe it is just barely adequate, 10% say more than adequate and 9% have no opinion.
Of those taking the survey, 68% feel the current drought is extremely serious, 26% feel it is somewhat serious, 5% say it is not serious, and 1% have no opinion.