Price Of Gas Lowest Since 2009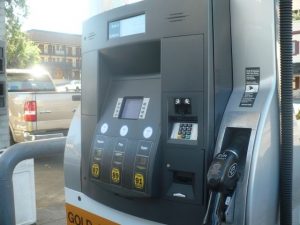 Stock Photo Gas pump

View Photos
Sonora, CA — With crude oil prices under $50-a-barrel for the first time since 2009, national gas prices fell an additional 27 cents over the past three weeks.
That's according to the latest Lundberg Survey, which puts the average price for regular unleaded, at $2.20 nationwide. The price is $1.14 below this time last year. San Francisco has the highest average price at $2.66, and Albuquerque, New Mexico is the lowest at $1.76. Smaller price declines are expected over the coming weeks, according to Lundberg.
The myMotherLode.com gas price section shows that regular unleaded is selling as low as $2.35 in Tuolumne County and $2.49 in Calaveras County.