Moccasin Fire Grows to 40 Acres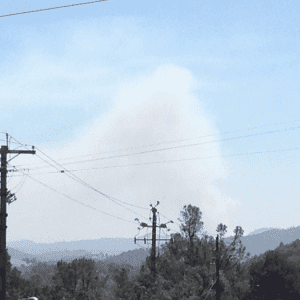 Fire Along Jacksonville Road - Visible From Sonora

View Photos
Moccasin, CA — Cal Fire Captain Mike Spear reports the fire is up to around 40 acres on Jacksonville Road near Highway 120. Ground and aircrews are battling the flames, which are on both sides of Jacksonville Road.
Captain Spear, who is on scene, says, "We have multiple spots on this fire creating a lot of issues for us. We've ordered multiple resources to contain our spots to try to get this fire contained. We've got engine crews and overhead in route. This fire is a difficult fire for us to battle, but our crews holding up and doing a good job."
There are several structures in the area that firefighters are working to protect.