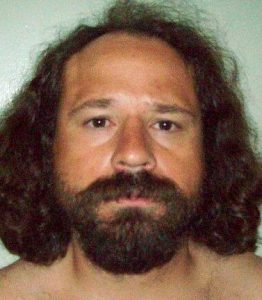 Paul Velasquez

View Photos
Sonora, CA — A truck left running caught the eye of a thief in Sonora. The truck was stolen at 9:28 this morning on Stockton Road, near southWashington Street. Sonora Police say the victim told them he had left his 2011 Ford F-250 AmeriGas company truck running while he ran into a business. When he returned to the truck, with his cell phone inside, was gone.
Several witnesses saw the man who took off in the truck. One identified, 32-year-old transient, Paul Velasquez from a photo line-up.
Police were able to use the cell phone's tracking device to locate the truck in Oakdale traveling westbound on Highway 108. Oakdale Police Department officers stopped the truck and arrested Velasquez for felony vehicle theft.
Sonora Police say Velasquez was already on probation in Tuolumne County for burglary.