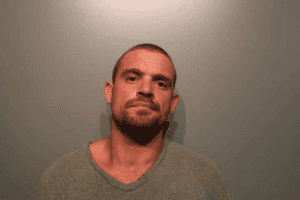 Lester Dias

View Photos
Angels Camp, CA — The driver of a stolen car turned off his headlights in the middle of a high-speed chase to escape police. In the end, the trick did not prevent his arrest.
The chase began Wednesday at 1:45 am when an Angels Camp Police Officer spotted the driver of a 1994 Honda Accord crossing over the double yellow lines on Copello Drive and North Main Street in Angels Camp.
The officer pulled the vehicle over, but as he approached the car, the male driver took off heading north on Highway 49. The officer gave chase and called for backup from the Calaveras County Sheriff's Department and the CHP. Police say the driver broke multiple traffic laws as he sped through San Andreas on Highway 49 then towards Valley Springs on Highway 12.  He made a U-turn near the Double Springs Monument and  eventually heading south on Highway 49. Police say just south of San Andreas the driver pulled a "blacked-out" meaning he turning off his lights. That is when police ended the chase citing public safety reasons.
A short time later, the car was discovered abandoned on Highway 49 near the Calaveras Cement Bridge. Officers searched the area and found 28-year-old Lester Dias of Escalon and 27-year-old Melanie Rife of Manteca. Both were arrested.  Police also determined to car was stolen from Manteca.
The two face charges for evading a peace officer, vehicle theft, assault with a deadly weapon, receiving stolen property, and possession of a controlled substance.