License Plate Led To Drug Bust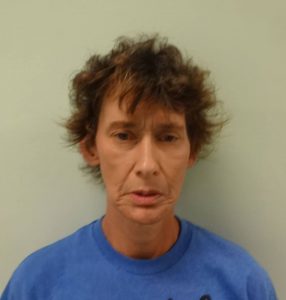 Barbara Deckert Sonora Police Dept. booking photo

View Photos
Sonora, CA — An observant officer detected a stolen license plate, and that led to a meth bust in Sonora.  The incident happened Thursday around 9:30 pm in the 400 block of Snell Street.
The officer was called to the scene on a report of a suspicious vehicle parked in a driveway.  Inside the vehicle, in the driver's seat, was 52-year-old Barbara Deckert of Snelling. On the outside, the officer noticed that the front license plate did not match the rear plate.  A records check found that the back plate was stolen.  In addition, Deckert had an outstanding Merced County drug warrant.
While running the check, the officer saw Deckert trying to hide a plastic grocery bag.  The officer seized the bag and found 4.2 grams of methamphetamine.
Deckert was arrested without incident.  She was taken to the Tuolumne County Jail and booked for felony possession of a controlled substance and misdemeanor possession of stolen property.