Brown & Legislative Leader's New Prison Plan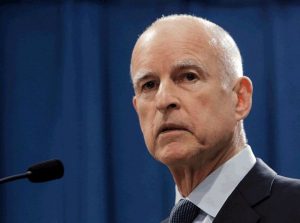 Jerry Brown

View Photos
Governor Jerry Brown and legislative leaders agreed Monday on amendments to SB 105 that allow the state to comply with a federal court order to limit the prison population to 137.5 percent of capacity, avoid the early release of thousands of prisoners and protect public safety.

Brown was Tuesday's KVML "Newsmaker of the Day".

While the legislation provides an immediate path to compliance, it reflects the state's preference that the court modify its order to provide the state additional time to continue to develop and implement a more balanced and cost-effective prison policy.
As amended, SB 105:
• Authorizes up to $315 million in immediate in-state and out-of-state capacity.
• Lays the foundation for longer-term changes to the criminal justice system, in collaboration with the Legislature and stakeholders.
• Strengthens existing local efforts (SB 678) to manage offenders by increasing the amount of funding that county probation departments receive if they can serve felony probationers locally and keep them from coming to prison.
• Requires that if the court modifies the order in a way that reduces the cost of compliance, the first $75 million in savings will go to reducing recidivism.
The "Newsmaker of the Day" is heard every weekday morning on AM 1450 KVML at 6:45, 7:45 and 8:45am.