Government
Animal Control (209) 694-2730

Driver Responsibility
What should a person do if they hit an animal with their car?
You need to call and report that the animal has been hit so that Animal Control can remove the animal from the roadway if deceased or if it's injured, transport to a veterinarian for treatment. Even if it runs off the road, it could still be injured and need assistance.

Call (209)694-2730 or after hours call (209) 533-5815

Who is responsible when a dog is hit by a vehicle?

Is the driver at fault? Unless there are extenuating circumstances, the answer is NO. If the dog was in the roadway and not on leash under the owner's control, then the liability falls on the owner of the dog.

Can I Sue a Driver for Hitting My Dog?

Well, yes, basically in California you can sue anyone for anything in civil court, but unless you can prove that a driver intentionally hit your dog or that they were driving recklessly, it's unlikely you'll be able to sue them successfully. In fact, it's more likely that they could sue YOU for damages since your dog should not have been loose.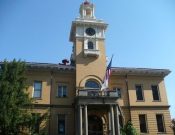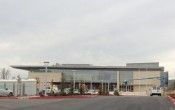 What we know and love about the Mother Lode. Learn the history and what makes our communities so special.
The Sierra Nevada hills are stunningly beautiful, whether you live here or are visiting Yosemite is only one of many places to see…
Fishing, camping, or shopping for antiques, our Recreation Guide is your "Gateway to California's Gold Country" activities…
Breakfast, lunch or dinner we know the best places to eat in the Mother Lode! Full menus and detailed restaurant information…