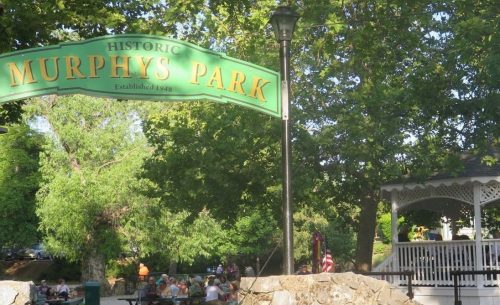 The Murphys Community Park is maintained by a non-profit volunteer organization called Murphys Community Club (MCC) created in 1948. Murphys Park is managed and  maintained through membership dues, donations, park rental fees and use fees for special events.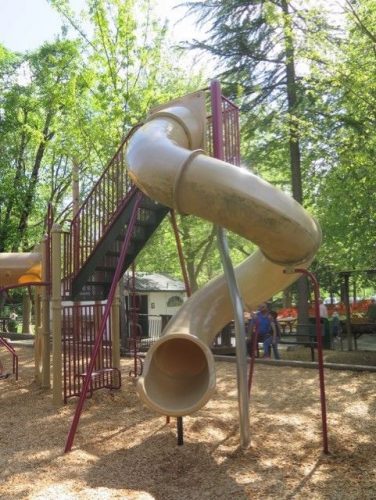 The park has a children's playground, lawn area, a bridge over Murphys Creek, restrooms, a gazebo and newly constructed bocce ball courts. The Murphys Homecoming event and summer concerts are a few of the annual fundraising events held at the park. The park also hosts the Grape Stomp and is open during Murphys St. Patrick's Day parade.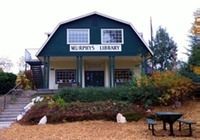 The park has had to recover from being completely flooded by excessive rainfall in February 2017. The park is adjacent to the Murphys Library.