Calaveras Historical Museum
Downtown open 7 days a week 10am – 4pm
Red Barn Thursday – Sunday 10am – 4pm
30 N. Main Street
San Andreas, CA 95249
(209) 754-1058 Phone
Website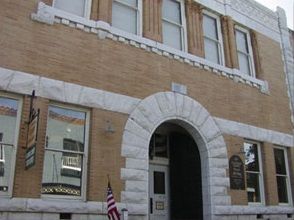 The Calaveras County Historical Museum encompasses three separate places.
The downtown Museum features the restored courthouse, a hall of records with more to see in the Odd Fellow's Hall and restored parts of what was once the county jail. There is also a display of the Double Springs Courthouse and Post Office. The Double Springs Courthouse was the first courthouse in Calaveras County, established in 1850.  Double Springs served as the county seat for fourteen months before the county seat was moved to Jackson, Mokelumne Hill and finally to San Andreas.
The Red Barn Museum has actual mining carts, farm wagons, and other donated objects that make up the elaborate displays about mining, logging, and ranching life in the area.
The Altaville School is a brick building erected in 1858, thus it is one of the oldest schools of California. Used as a school until 1950 it is now operated by the Calaveras County Historical Museum.
If you want to stay in the Mother Lode take a look our list of places to stay.
Planning a wedding, conference or other event? Take a look our list of places to host your event.
Tell us about your experience at this place! Contact Us