Western Forests at an Inflection Point
Jason Kuiken is the current Forest Supervisor on the Stanislaus National Forest and has served in that role since 2017. He has been with the Forest Service for 16 years and held several leadership roles during that time. In addition, Jason has served as the co-lead on the U.S. Forest Service's Wildfire Risk Reduction Infrastructure Team and in 2022 was the recipient of the Paul Gleason Leadership in Fire by Example Award.
I am of the West. The western mountains, rivers, and forests make up the lineage from which I spring and the legacy I hope to bequeath to generations yet unknown. Born in Wisconsin, moving throughout the country including to Colorado where the Front Range had been my mountain escape growing up. It was that landscape that inspired my Forest Service career. What my youthful eyes looked upon as majestic beauty turned into adult understanding as I watched those 4 million acres dramatically changed by wildfires and suffer immeasurable impacts due to insect mortality.
I knew even then something was wrong, those landscapes of my youth had been permanently altered – there had to be a better way. My 16-year Forest Service career then took me to the Sierra Nevada and the Stanislaus National Forest as the forest supervisor for this nearly one-million-acre landscape in the Central Sierras.
Since the beginning, the Sierra Nevada has been (and continues to be) a fire-dependent ecosystem — a lesson lost as nearly a century of western expansion disavowed indigenous knowledge. We can no longer ignore those lessons, the ravages of climate change are exacerbating the destruction of our Nation's forests and public lands; more forest die-off from insect predation, the rapidly accelerating decline of traditional watersheds, and of course the catastrophic wildfires that tears through our communities and landscapes leaving nothing but blackened ash in its wake.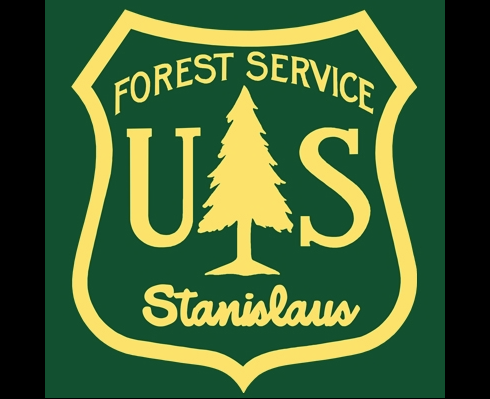 We have moved beyond the time to act cautiously and must now march boldly into a future with a vision and the will of restoring our ecosystem to a healthy, resilient balance that can accept the fire it is so dependent upon. In concert with those bold actions, we must also look and operate at the landscape scale – small-scope solutions are no longer acceptable, and we must work at a level that will have a significant impact.
By previous year's standards, the 2022 fire year in California was a mild season burning 363,939 acres, destroying 772 structures, and damaging another 104. This contrasts with the record-setting years of 2020 and 2021 where 2.5 and 4.3 million acres burned respectively. Western Forests are at an inflection point. I respectfully submit –our single greatest weapon in fighting fire is the fire itself. We must reintroduce fire to a landscape whose natural adaptations have formed a dependency and as westerners, we must come to terms with that most basic of elements as a natural part of our existence.
On the Stanislaus, we have begun the work of rebuilding forest resiliency as part of the Forest Service's 10-year Wildfire Crisis Strategy and the Stanislaus Landscape Project. Our goal is to treat, through a variety of methods, more than 305,000 acres concentrated along portions of California's Highway 108. While reintroducing beneficial, low-intensity fire to the landscape is our final outcome, years of improper management means we can not start from that point.
Bolstered by a $55.1 million dollar investment from the Bipartisan Infrastructure Law we have begun the required work of thinning the forest to a stand density the best available science tells us is proper for healthy forests. We've begun building fuel breaks around those communities at serious risk for wildfire – an added layer of security for those residents and a location firefighters can make a stand, and we are moving to protect the critical infrastructure dotting our landscape without which our communities would perish.
All of this is being done in a way that brings our varied stakeholders to the forefront of our efforts. Working in concert with Tuolumne County and the 31-member collaborative Yosemite Stanislaus Solutions as our major partner groups, we can more deftly engage from conception to execution. The challenge before us is vast and the only way in which we will succeed is by partnering with our stakeholders to find common ground and bring forth the future we all want to see.
As a father who lives in this community, success to me is extremely personal. I want a future home for my children and the children of everyone in this region, full of the abundance I have known throughout my life. We can chart a path forward to healthy, resilient forests and communities if we take the bold steps needed now to give us the best chance for the future. Healthy forests are resilient forests, resilient forests of the Sierra Nevada demand fire as part of their natural cycle.
The Stanislaus National Forest is leading out on a path toward that noble goal. Indeed, the whole of the Forest Service is committed to bringing resiliency back to forests with 21 western landscapes in high-risk fire-shed areas committed to the same goal as the Stanislaus. I would encourage each of you to learn how the Forest Service is approaching this effort with our Wildfire Crisis Strategy and I invite you to visit the Stanislaus National Forest to learn and see how this collaborative group is ushering in a new era of forest resiliency.