How to List and Sell Real Estate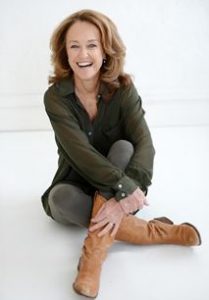 How to List and Sell Real Estate

View Photo
With Industry Icon Danielle Kennedy
It's not too often you get to interview one of the First Ladies of Real Estate, so I was thrilled to connect with none other than industry pioneer Danielle Kennedy last week to congratulate her on the 30th Anniversary of one of the most timeless real estate books written, How to List and Sell Real Estate. As always, she's delightful, strong, passionate and right to the point. I hope you'll enjoy her words of wisdom!
Q: Danielle, how exciting to announce the 30th anniversary of your best-selling book of timeless real estate strategies, How to List and Sell Real Estate. I remember reading the original 'back in the day' — how do you feel about hitting this milestone?
A: Excited and strong. Strong, meaning, I am so pleased I wrote the book and made it real. From my heart. And very, very practical. It is not a puff piece. It is very hard core. I wrote it when I was in the heat of the business. Floundering all around looking for answers from others when I was the one who had the answers. I loved houses. I cared about people. AND I was motivated from within because I had bills to pay and family to support. The HAVE TO DO IT is a necessary element. That combination for anyone wanting to be successful in this business is the true recipe. And then layer good behavior into that combination. Good behavior means you stay focused. You stay disciplined. You put in the time to meet and greet people. It is, after all, a contact sport. If you think it is about the internet, or the most expensive lead generation program you can buy, or who your coach is, you will fail. Those are in the equation, of course. But it is up to you to go DO the deed. And we all know the deed is about consistent prospecting and paying more attention to what the client needs than our own personal selfish issues. Not always an easy task.
Q: Your insights and tools are so powerfully relevant to today's agents, just as much as they were 30, 20, or 10 years ago. Do you have any favorite chapters agents should earmark?
A: Yes. Open House Frenzy. How Listings Are Sold In The Best And Worst Of Times. Cut To The Chase Qualifying. Negotiating For a Lifetime Customer. THE WHOLE ENCHILADA. Read the bloody book. Especially those doubters. Those folks that think it is all about social media, technology and burying your head in your smart phone vs. making eye contact with real people. If you do not have people skills you will fail miserably in this business. This is a manual that deals with proper people skills during every single step of the listing and selling process.
Q: I'm a big proponent of staying top of mind with your sphere and farm, as I know you are as well. What do you say to agents who think farming, direct mail, and relationship building are 'old school'?
A: Anyone who thinks farming, direct mail and relationship selling are "old school" should come be a fly on the wall at the offices and homes of the highest paid agents on the planet. I know them. They take home commissions in the millions. This is the honest to goodness truth. And they are all about farming, direct mail and building lifetime referrals. If agents are criticizing old school, it's because they know nothing about people skills. They do not know how to write a letter, speak to someone on the phone or at the door in a neighborhood who has a need to buy or sell. And sometimes that's what humans do when they don't know. They deny the existence of better ways to do things. It takes humility to admit one needs help to improve. There is nothing OLD SCHOOL about communicating compassionately, directly, and confidently with people who may need you to serve them.
Q: If you had one word of advice for agents today, what would it be?
A: One word of advice: Make it your business to discover the truth about every prospect that gives you the opportunity to work with them. Make sure they are giving you the straight story about what they need and can afford. If you do not have their trust and they are not honest with you, your life in this business will be chaotic. That's why How To List and Sell Real Estate is a book that needs to be in your library. It is essentially a book which helps you build trust with those you serve.
Q: Where can people get your amazing book?
A: That's easy! You can go directly to the publisher and order online, or try Barnes and Noble or Amazon.
Thank you Danielle. As always, a pleasure to touch base with you. You're doing amazing things and I've so enjoyed following all your life's adventures.
If you'd like to learn more about Danielle, you can visit her site at DanielleKennedy.com, and look for her in upcoming film and television productions as well. She's added incredible actress to her repertoire in recent years.
If you'd like to learn more about how to put some of those prospecting lessons to work in your own business, visit www.Prospectsplus.com. We deliver powerful direct mail, postcard marketing, objection handling, geographic farming and sphere of influence tools to some of the best agents in the business.
Written for www.RealtyTimes.com Copyright © 2014 Realty Times All Rights Reserved.