Home Sales Prices Still Inching Up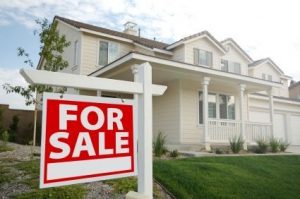 Home Sales Prices Still Inching Up

View Photos
Sonora, CA – Tuolumne County residential real estate sales prices are on a slow rise, ticking up about four percent in the first quarter of 2015 over the same period last year, according to local realtors' data.
According to the latest Multiple Listing Service (MLS) figures reported by the Tuolumne County Association of Realtors, while the increase in median sales prices over last year's first quarter is slight, the continued uptrend follows a memorably impressive improvement of more than 33 percent between the first quarters of 2014 and 2013.
Looking at the actual figures, between January and March 2015, the median sales price for homes in Tuolumne County was $220,000, versus $212,000 in 2014; the 2013 median sales price was $160,000. In the first quarter of 2015, the average sales price, about $235,000, remained essentially unchanged from the same time last year.
Private sales also grew by about four percent in the first quarter of this year and made up about 83 percent of the total residential sales. Bank-owned and short sales continue to decline, a healthy sign. Those properties, in fact, were down 19 percent from the same time last year. During the first three months of 2015, approximately 58 residential properties sold each month, on average.
While sales of properties at $200,000 and below and $175,000 and under decreased five and eight percent, respectively, according to Karen Burkhardt, they still constitute a significant portion of sales activity. "We hear from our agents that there is low inventory at these price points and that much of the inventory which comes on the market at these price points requires significant rehabilitation," she notes.
Things are looking like they will continue to improve in the second quarter. A current snapshot of the local residential properties' market, taken by the realtors' association on April 6, shows a median list price of $274,800 and an average list price of $367,176. The highest listing is priced at nearly $2.7 million; the lowest, at $47,000. Right now, 93 percent of the properties are privately listed.
Right now, there are 374 active listings, which, according to Burkhardt, represents roughly a six-and-a-half-month inventory, based on how fast homes are currently selling.