Is a Health Savings Plan Right for You?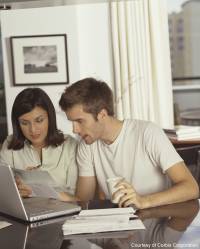 (ARA) -It's not just the leaves that typically pile up in the autumn – millions of Americans also face mountains of paperwork each fall as they begin their employer's annual benefits open enrollment process and ponder which health plan is best for them and their families.
While the increasing number and variety of plans may seem hard to navigate, one type of health plan actually puts consumers back in the driver's seat. It's called a 'consumer-driven health plan,' or CDH. With this plan, consumers have more control over how their health care dollars are spent, and with this greater financial responsibility, they typically play a more active role in choosing what health care they receive.
Consumer-driven plans are typically connected to either a Health Savings Account (HSA) or Health Reimbursement Account (HRA), and are rapidly growing in popularity. UnitedHealth Group alone already has 1.8 million individuals enrolled in either an HSA or HRA-based plan, and 3.2 million individuals nationwide have selected such plans.
Here are five important questions consumers should ask themselves when considering whether an HSA-based plan is right for them:
Which plan provides a better financial value? The fundamental difference between HSAs and traditional health care plans is that HSAs offer significantly smaller monthly premiums for consumers. In exchange, consumers pay higher initial costs (known as 'deductibles') out of their own pockets before insurance reimbursements kick in. The tradeoff is that with HSAs, consumers can choose to put the money they save on their premiums into a savings account to build interest.
Do you want the option to save money for future expenses? HSA plans have two primary components – medical coverage and an actual savings account with a bank. Money in the savings account can be used to pay for current health expenses, but enrollees can also save that money for future health care expenses, tax free, because the account is portable and stays with them. This lets people build savings to pay for their health expenses, like those they may incur during retirement, or unexpected circumstances during which they lack health coverage, like the loss of a job.
Is your employer contributing to the HSA? Six of every 10 employers who offer an HSA put money into the account for their employees, according to UnitedHealth Group data. This helps reduce the employees' overall out of pocket expenses and maximizes their tax free benefits under the plan.
Does the option of investing your health care dollars interest you? Unlike traditional flexible spending accounts, which require consumers to use all money set aside by the end of the year or lose it, HSAs let you rollover unused dollars from one year to the next This then enables you to invest some of that money in mutual funds or other opportunities for long term growth.
Have all relevant costs for each plan been considered? To ensure consumers are not comparing apples to oranges, it's important to consider all the cost elements associated with each plan option during open enrollment. Traditional plans may include higher monthly premiums, a smaller deductible, as well as copays and/or coinsurance. HSA plans often include lower monthly premiums, a higher deductible and coinsurance after the deductible is reached. Depending on a person's health needs, a high-deductible plan might cost less overall than repeatedly paying a traditional plan's copays and coinsurance.
As consumers are asked to make more decisions about, and pay a greater share of, their health care, one thing remains clear: no one wants to compromise when it comes to their health coverage. Educating yourself about the new consumer-driven plans helps ensure that you entertain all the options available and determine the type of health coverage that best fits your needs.
To learn more about HSAs and other health insurance options, visit www.exantebank.com.
Courtesy of ARA Content
---