Five Easy Tips to Save You $1,500 a Year, or More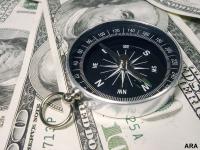 (ARA) – You work hard for your money. By thinking carefully about how you spend it, you can cut down on unnecessary expenses. Here are five easy strategies for making sure more of your income stays in your pocket.
Pay Off Credit Card Balances Every Month
According to Yahoo! Finance, each American family carries about eight credit cards, with an average balance of around $9,000. About 60 percent of Americans pay credit card interest every month at an average rate of 14 percent annually, according to www.creditcards.com. If you pay your credit card bills off every month, you can actually save $1,260 annually, instead of paying it to your bank.
Dump Credit Cards That Charge Annual Fees
Many credit card companies charge their customers an average of $25 to $100 a year just for the privilege of carrying their card. If you have one of these cards, find one that won't charge you.
Avoid Bank Service Charges
Banks charge their account holders a variety of fees. But, you can save money if you take steps to avoid paying them. First, if your bank charges you a fee for not keeping a certain minimum in your checking account, try linking your primary account to another account to avoid the charge. This can save you approximately $11 a month, or $132 a year. Second, banks charge an average of $27.04 for every overdraft their customers make. Another source estimates that annually Americans write about 450 million checks that bounce. To avoid charges, keep track of your account so you can avoid writing overdraft checks. Lastly, carefully look over your monthly statements and make sure your bank isn't charging you fees that you don't owe.
Shop Around for the Best Cellular Phone Service
According to www.LetsTalk.com, the average monthly cell phone bill is $60. That means the average user pays $720 a year for the convenience of 'staying in constant touch' with family and friends. If you only use your cell phone for emergencies, or use only a small amount of your allotted minutes every month, consider switching to a prepaid cell phone. Most prepaid plans don't require a deposit or service, monthly rental, activation and termination fees. You can pay as little as 2 cents a minute, and you only pay for the minutes you use.
Cancel Unnecessary Subscriptions
Are you watching all the television channels you pay for? Consider canceling any cable or satellite channels you don't watch. Just eliminating one premium channel can save you an estimated $50 to $100 a year. Also, if you don't read all the magazines and newspapers to which you subscribe, consider reading them online. Canceling unnecessary subscriptions can save you between $500 to $600 a year.
Saving money can be much easier than making more of it. For more money saving tips, and information on many other personal finance issues, visit www.AssociatedContent.com, the ultimate destination site for high-quality user-generated content on virtually every imaginable topical subject.
Courtesy of ARA Content
To find out more, contact Peter M. Galde who is the founder and principal at Cornerstone Capital Funding, 14520 Mono Way, Suite 110, Sonora Ca. 95370. Peter has 28 years experience in the finance industry. E mail Peter or call him on 209 532 7711 for further information.
---