Columbia College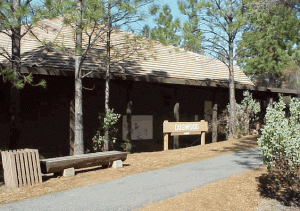 Changes To Columbia College's CCAP/Dual Enrollment Program For Fall 2020
 Columbia College is a proud participant in the statewide College and Career Access Pathway (CCAP) Program, a dual enrollment program that allows community colleges to teach college courses on high school campuses during the school day. Due to the ongoing COVID-19 pandemic and associated remote operation of the high schools themselves, the college has suspended its CCAP course offerings at all seven high schools for the fall term with the hope to resume in the spring.
In its place, to serve as many high school students with dual enrollment opportunities as possible, Columbia College is opening its doors to ALL high school students to become "Virtual CCAP students."
What does this change mean for students and high schools?
There will be no dedicated CCAP courses offered through specific high schools in fall 2020.
High school students may enroll in any of the hundreds of Columbia College course offerings online, including those with face-to-face laboratory activities meeting on campus or in the field this fall.
Students must apply online to the college and submit a registration form, as usual.
Tuition and term fees will be waived for all high school students, up to 11 units, for the fall term.
Students will need to rent or purchase the textbook(s) for their class(es). (In limited cases, their high schools may have textbooks available to lend to them.)
Most Columbia College courses this fall will take place online, with the exception of some essential lab courses with online lectures coupled with on-campus or field-based labs (e.g. welding, automotive, forestry, science). The college understands the rapid changes in education, particularly in the K-12 system, due to the pandemic and hopes to provide opportunities to high school students who wish to take college classes while reinforcing the primary importance of high school graduation.
Those students who feel comfortable taking online college classes should complete the following steps. Also, students seeking hands-on learning opportunities in career fields such as welding, automotive, and forestry are encouraged to enroll. Resources are also available for those who experience difficulty while trying to navigate the process.
Steps for high school students:
Apply to Columbia College
Complete a high school student registration form
Enroll in class(es)

If the class has an English or Math prerequisite, call 209-588-5109 for a counseling appointment prior to registration

Purchase textbook(s)
Resources for students:
Registration help Zoom meetings on Tuesdays in August

10am – Zoom meeting ID 924 8946 5969
3pm – Zoom meeting ID 955 5220 2919

Step-by-step instructions and tutorials can be found on our Dual Enrollment website: gocolumbia.edu/dualenrollment
Counseling/Advising – 209-588-5109
One-on-one application and registration assistance from MEOC – Contact Tira Lawhorn at 209-588-5077 or lawhornt@yosemite.edu
Still have questions?
Please contact Program Specialist Kelsey Halstead at 209-588-5054 or halsteadke@yosemite.edu or Interim Director Michelle Walker at 209-588-5045 or walkerm@yosemite.edu.
How to Engage with Columbia College during COVID-19 Emergency
Columbia College will offer students and the community a full schedule of online courses and services for the Fall 2020 semester, and is hosting weekly online student information forums to help students navigate the new formats and stay informed. Fall semester courses and services will be offered primarily online, beginning August 24, 2020. Fall classes will consist of online lectures, mostly online labs, and a small number of face-to-face labs. Face-to-face labs will use physical distancing, personal protective equipment, and sanitation procedures to provide the safest learning environments possible.
To communicate regularly and effectively with all staff and students, the campus started weekly Columbia College emails, and hosts Columbia College Student Forums live online at 1:00 p.m. every Wednesday. "We want students to know that we are open, we are here all summer, and we want to hear from you," said Jen Bick who supports the college's Fire Academy and coordinates the weekly forums.
Using this Zoom link (https://bit.ly/ccstudentforum), any student can listen live to the questions and concerns students have about starting another semester during the COVID-19 emergency. The Columbia College Student Forums have received such a positive response, plans are set to continue the forums through the Fall semester, and to add evening sessions for students or potential students who work during the day. "The upheaval that COVID-19 has imposed sometimes creates a spark for exploring interests or a new career," says Kirsten Moss Frye, Columbia College Dean of Student Services. "We hope there are adult learners in our community considering or reconsidering college. The Student Forums are an excellent option to learn more."
All students and community members are encouraged to join in all the Wednesday Student Forums at 1:00 p.m. to stay informed and feel ready for the Fall 2020 semester. Remaining forums before instruction starts August 24 are as follows:
1:00 p.m., Wednesday, July 29
1:00 p.m., Wednesday, August 5
1:00 p.m., Wednesday, August 12
6:30 p.m., Monday, August 17
All sessions will be recorded and saved on the college's website to accommodate those who are unable to attend during the scheduled times.
Forums will continue throughout the Fall 2020 semester to help students stay informed as national, state, and local public health directives about the COVID-19 pandemic evolve.
For further information about Columbia College, application assistance, or to make individual Zoom appointments, call Columbia College Counseling at 209-588-5109.
More about the College's beautiful campus is here.