Features
Streaming Video & Audio Archives
Watch and listen to meetings and On-Air Programs including the Tuolumne Board of Supervisors Meetings here and the Mother Lode Views recorded each Saturday with an archive of shows if you missed one.
Also available is daily commentary by H. Randolph Holder. Click to view the full section.
Photos of Places around the Mother Lode
Featured photos from the local news stories, showcasing the towns around the Mother Lode. Submit your favorite photos and Click to view our photo gallery.
myMotherLode.com's Featured Video
Mother Lode Web Cams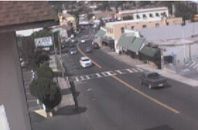 We have collected a list of web cams that will let you keep an eye on what's happening in the Mother Lode and beyond.