Home Sales Prices Are Significantly Up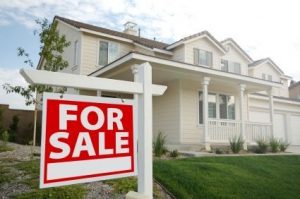 Home Sales Prices Are Significantly Up

View Photos
Sonora, CA – Heartening news for local homeowners, the median sales price for a home in Tuolumne County, up an impressive 13 percent over a year ago, indicates that the pipeline of distressed and short sales is finally drying up, according to local experts.
"We think the pipeline is clearing out, so that getting rid of those distressed sales, so to speak, is really taking a lot of the pressure of the market," explains Karen Burkhardt, government affairs director for Tuolumne County Association of Realtors.
As for the impressive gain, Burkhardt says, "it is a super figure — and we don't expect it to be up that much in 2015 over 2014. But we were kind of digging out of a hole…a lot of distressed sales went down."
The association's annual MLS residential sales summary for 2014 reports that the local median sales price was $219,950, versus the 2013 median of $195,000.
In total, 891 homes sold last year, down two percent over the previous year. However, private sales accounted for 84 percent of the sales, up 13 percent from the previous year. Bank-owned and short sales, at ten and six percent of total sales, respectively, show a decrease of 45 and 38 percent over the previous year. While the high sales price of $850,000 was down five percent, the low sales price of $34,000 was up 36 percent.
Private Sales Now 9 in 10
Compare this to a recent 2015 snapshot of active listings, taken Jan. 5. Of 351 listings, approximately 91 percent are private. Using the average monthly rate of sales for 2014, Burkhardt says that the snapshot indicates a current inventory of slightly less than five months.
Burkhardt points out that during 2011, when the region recorded its low point median of $160,000, bank-owned and short sales, at 39 and 12 percent, respectively, together comprised slightly more than half of residential sales.
Additionally, the association reports that 43 percent of 2014 sales came from homes that sold at or below $200,000, 32 percent of which brought $175,000 or less. The 2013 figures, 53 and 43 percent, respectively, indicate that sales of homes at or below $200,000 decreased by 19 percent and sales within the $175,000 range went down a whopping 27 percent.
"The 'fixer-upper' opportunities are definitely diminishing…the quality in the $175,000 range is going down," Burkhardt states, and indicates some "do-able for mortgage" properties remain as opportunities for under $200,000.
As far as current real estate trends, "I think that what we're finding is that…there's more interest in being below the snowline than at or above," Burkhardt says. She adds that water issues throughout California have gotten people's attention, enough so that potential buyers are more interested these days in properties that tie in to water districts.
Burkhardt also shares as a take-away from the report: "If you look at…different desirable areas in California…we are considered to be pretty affordable…we can get some great houses here…for a pretty reasonable amount of money…compared to what you'll dealing with for the housing market in California, so we have to point that out."
Written by Tori James for myMotherLode.com