How to Reach Your Financial Retirement Goals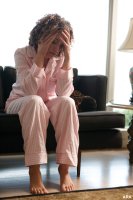 (ARA) – What keeps you awake at night? If you're like most Americans, you've probably found yourself awake in the wee hours of the morning having a little conversation with yourself. On the one hand, you're feeling pretty good about things. But on the other hand — and this is where you're not alone — there are those nagging little questions about finances and concerns about whether you are doing all that's needed to take care of yourself and your family.
Typical 'everyday' concerns such as paying bills tend to distract people from thinking about their long-terms plans. But working with a financial professional can have a positive impact on people, according to a recent study commissioned by Northwestern Mutual.
'We found that those people who work with a professional demonstrate more knowledge about financial matters than their counterparts who do not,' says Janie Schiltz, vice president of Northwestern Mutual. 'Moreover, the study reveals that working with a professional can have a positive effect on a person's financial behavior as well.'
Making a difference
A good advisor will immediately set out to put your mind at ease when it comes to helping you answer those financial concerns that tend to keep us all awake at night.
'There are a variety of ways to begin this process of working with a professional,' Schiltz says. 'Some professionals will take a new client through a personal needs analysis — a detailed question-and-answer process that compares a person's current financial approach to their long-term goals regarding retirement, education funding and similar matters. The result of this process is usually a report that provides the client recommendations for accomplishing his or her goals.'
In addition to providing a thorough analysis, there are a variety of other ways that working with a financial professional can make a difference.
For example, a professional can show a client how to organize the financial strategy into three buckets: Those matters related to risk and protection, those regarding savings and investing and those regarding retirement and wealth distribution. A professional can help a client grasp the differences between term and permanent life insurance and that owning the right amount of life insurance is more important than the type of insurance.
On the theoretical side, a financial professional can help make a client smarter by making him or her aware of how 'blind spots' — like loss aversion and mental accounting — can affect decisions in real-life financial situations.
'Blind spots are a product of emotion and can handicap even the savviest of clients,' Schiltz says. 'No one is immune and when people become aware of them they are much better equipped to build a financially secure future for themselves.'
When you work with a professional
According to the Northwestern Mutual study, those who work with an advisor tend to have a more aggressive investment mix, better savings habits and more certainty about retirement,' Schiltz points out.
For example, according to the Northwestern Mutual study:
Those with a financial advisor are much less likely to be concerned about the adequacy of their income or savings in retirement, or about the future of Social Security.
When compared with those who have no advisor, those with one are more likely to have a target retirement age and are more likely to anticipate retiring at 64 or younger.
Among younger people, those with a financial advisor are more likely to identify clear savings goals for retirement than those with no advisor.
Those with an advisor make larger annual contributions (approximately twice as much as those with no advisor) toward reaching their financial goals related to retirement, college education, short-term needs and emergencies.
Courtesy of ARA Content
Sponsored by: Peter M. Galde who is the founder and principal at Cornerstone Capital Funding, 14520 Mono Way, Suite 110, Sonora Ca. 95370. Peter has 28 years experience in the finance industry. E mail Peter or call him on 209 532 7711 for further information.
---