How to Choose a Life Insurance Plan that's Right for You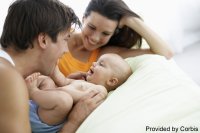 (ARA) – Term life and whole life. You may know they're both types of life insurance, but when it comes time to buy a policy, will you know which one to purchase? To learn more, take this short quiz from SBLI USA Mutual Life Insurance Company.
True or false? A term life policy-
Builds cash value you can borrow against. T / F
Has a premium that stays the same even after renewal of the policy. T / F
Lasts for the rest of your life as long as premiums are paid. T / F
True or false? A whole life policy-
Lasts for the rest of your life as long as premiums are paid. T / F
Has an increasing premium over your lifetime. T / F
Features cash value that accumulates tax-deferred. T / F
Now, how does your knowledge stack up?
Here are the answers: 1) F 2) F 3) F 4) T 5) F 6) T
If you got all the answers right, the information that follows will just be a refresher-Congratulations! If not, you could benefit from a little education on the topic of life insurance.
Aside from the peace of mind it offers, life insurance is a tool that may help provide financial security for your loved ones in the event that something should happen to you. Most financial planners consider insurance a critical element in building a strong, diversified financial plan.
So what kind of policy is right for you? Term life or whole life? It depends on the amount of insurance you need, your budget, and your estimated length of commitment.
Term Life
A term life policy offers coverage for a specific period of time. Term policies with a renewal provision may be renewed at the end of the term without additional proof of good health. Premiums are initially more affordable, though they may increase with each renewal. It's the ideal coverage for people whose insurance needs may decrease over time, for people who are covering 'disappearing' costs such as vehicle loans and mortgages, or who need maximum coverage during a child's education or rearing.
Whole Life
Whole life is permanent coverage, offering cash value that increases over time. Premiums do not increase; they are locked in for life the day you sign your contract.

When you're ready to start shopping for a policy, go to SBLI USA, a financial empowerment company offering a wide range of products to value-conscious consumers. To learn more about which life insurance policy is right for you log onto www.sbliusa.com or call a licensed agent toll-free (866) 787-2932. Courtesy of ARAcontent