Measures P And Q Keep Tax Dollars Local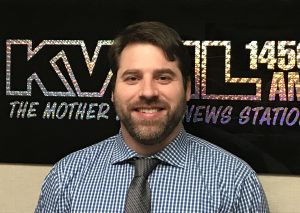 Measures P and Q will keep tax dollars local, help fund services
This election season, voters have an important decision to make regarding what it means to live in Tuolumne County. Do we maintain the level of public services our community has come to expect, or do we reduce spending on services like Sheriff Patrols, fire trucks, libraries and parks.
It's a stark choice, but fortunately Tuolumne County citizens can make their voices heard in the form of two ballot measures: P and Q.
Measure P would increase sales tax collected in unincorporated portions of Tuolumne County by 1 percent, up from the state-mandated minimum of 7.25 percent to 8.25 percent. Though the lion's share of current sales taxes are allocated to the state, the additional 1 percent sought by Measure P would say right here in Tuolumne County. This is expected to bring in an additional $4.5 million, with as much as 25 percent coming from tourist traffic or shoppers from neighboring counties.
Measure Q is a 2 percent increase to the Transient Occupancy Tax. The TOT is a tax payed by people who use hotels, motels, Airbnb bookings and short-term rentals, and is designed to offset the cost for services that would otherwise be born by property taxpayers alone. It is an essential part of ensuring that the visitors who enjoy our amenities and natural beauty, also pay their fair share to maintain services. Measure Q would raise the TOT from the current level of 10 percent up to 12 percent, and is expected to generate $1.85 million in the first year alone. Additionally, the TOT will been extended to include RV parks and campgrounds throughout the county.
Both Measures P and Q were carefully structured to cause the least impact on our residents and to be in line with tax rates in neighboring counties. Local taxes are generally quite low when compared to the state average and they will remain low. Tuolumne County will remain a bargain for families and tourists alike.
As a citizen, a voter and a taxpayer, the response I have heard from the community has been overwhelmingly positive. Measures P and Q are generally regarded as an opportunity for Tuolumne County to control its own destiny by funding vital county services like Sheriff, fire, permitting, libraries and public spaces. There is a strong desire to fund these services and the fact that all the money generated by these measures will stay locally is very important. I have noticed that the common refrain among those opposed to the measures tends to sound something like: "Why should I give the county more money when they mismanage what they already have?"
I believe the response to that question came last fall, when the Board of Supervisors approved a budget that significantly increased efficiency through consolidating departments, eliminating vacant positions and, unfortunately, through layoffs. This was a very difficult budget process designed to cut the fat and show the public that their money is being spent wisely. Now there is no more fat left to cut, and expenses continue to outstrip revenues.
I firmly believe that county leaders are doing their part to make sure that our finances remain in order. Now it is the community's turn to provide input regarding what services remain and how we fund them. Measures P and Q are an investment in our future and I hope you will join me in voting "yes" on both.