Giving Tickets For Polar Express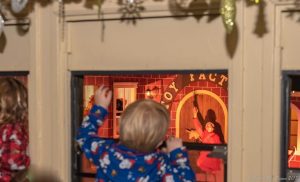 Is there a young child in your life that would enjoy a magical, holiday train ride? Sonora Area Foundation once again will host more than 100 Tuolumne County children ages 3 to 5, each with an adult companion, on Railtown 1897 State Historic Park's THE POLAR EXPRESS™ Train Ride on Saturday, November 23, 2019 at 6:00 p.m.
To be eligible to enter to win tickets, children must be Tuolumne County residents and be between the ages of 3 to 5 years old as of November 23, 2019. Entry forms are available at www.sonora-area.org and are due by November 13, 2019. Please note that a parent or guardian must sign the entry form. Forms may be emailed to allie@sonora-area.org, or mailed to or dropped off at Sonora Area Foundation, 362 South Stewart Street, Sonora, CA 95370. Winners will be contacted via email by November 15, 2019.
Each winning child will receive two tickets: one for the child and one for an adult companion. Tickets are non-refundable. Additional tickets for this train ride are not available for purchase; all seats on this train will be filled by contest winners.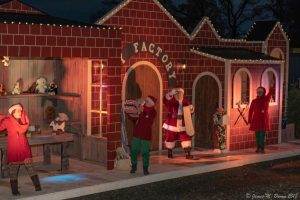 Kids and adults are encouraged to wear pajamas for this hour-long, round-trip journey from the Jamestown park. Passengers will be treated to hot chocolate, cookies and visits from many of the story's characters. The train stops at the "North Pole" to welcome Santa onboard so that he may give each passenger the "first gift of Christmas" — a silver sleigh bell.
SAF's annual sponsorship of THE POLAR EXPRESS™ Train Rides began in 2014, the brainchild of now-retired Program Manager Lin Freer. That year, the event's inaugural year at Railtown, 90 children were hosted. To date, 550 children have taken the magical journey; this year 134 children will ride.
Enter today for the chance to win an unforgettable adventure!