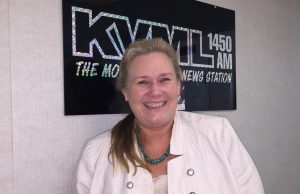 On behalf of the BOS, I want to commend our community for the measures that they have taken to reduce the risk of Covid-19 spread, in addition to the incredible gestures and extreme selflessness many have shown during this time. We congratulate all who are holding steady and attempting to help others get through this. As so many of you have reminded me, through your communications, while we are all vested in keeping our community safe, simultaneously we are working to minimize the tremendous impacts our small businesses are enduring. I want to assure our citizens that your Supervisors are working daily on ways to mitigate and reduce the fears all of us have about our health and our economy. We are listening and responding. We share your very real concerns, and we are doing our best to address each of them as quickly as we can.
Because of the nature of the Covid-19 regulations, and despite our county's low case number, social distancing must continue here at home. Tuolumne County has a high percentage of vulnerable citizens. I know none of us want to risk the health and safety of any of them in a rush to return to "normal." To that end I want to remind the public that nonessential traffic is a two-way street, and while we have asked the public to not travel and recreate in Tuolumne County at this time, individuals traveling out of the area to do nonessential shopping or "get away for the day" is equally problematic.
Additionally, I want to again publicly thank all county staff for the tremendous work you are doing. Many of our staff are experiencing the same issues others in the community are experiencing. Children are being home-schooled, family businesses have been closed and spouses have been laid off. In the midst of these, many are providing services that are so essential to the well-being of others. They work from home, alternate schedules with co-workers, and find ways to meet work deadlines while juggling the demands of home and family. Thank you for your dedication, it has not gone unnoticed.
We live in a unique, caring and generous community. Tuolumne County is known for compassion and action when needs arise. This has been a difficult time for all of us, for a variety of reasons. I want to thank all who have made sacrifices to keep our community safe and healthy. Your generous response to the needs within our county is important and a reminder we must all be part of the solution. We appreciate those who continue to respectfully restrain from impeding those who must enforce the rules and regulations surrounding the virus. Your restraint allows them to do their jobs to protect the public.
This health emergency reminds us of the importance of the human spirit, the need to lift others up when they are down, as well as the impact one individual can make in the world. As President Reagan said, "We can't help everyone, but everyone can help someone". Our community embodies this quote and brings it to life. Your compassion has not gone unnoticed.
I along with staff have been participating in a Yosemite Gateway County Coordination Team for the last several weeks, developing the Yosemite Gateway Roadmap, which is a coordinated plan to begin the thoughtful process of reopening our three counties. This plan is being developed in phases, as this will help us to be prepared to implement the guidelines from the state as we receive them. At the same time, we have been participating in planning team meetings to develop the process for bringing our community back to "normal here locally". This means assisting businesses in opening their doors again and getting people back to work. Every Wednesday at noon the Governor will be reporting the states advancements, in this area. Wednesday afternoons at 6:00 I will be hosting a meeting to be streamed live with key staff to answer your questions directly as this effort is rolled out and provide information, and receive information from business owners, on ways we can help you.
As we work through this process at the local level, I am expanding our local planning teams in 2 ways. I am tasking Supervisor Rodefer to work with key partners including but not limited to city council, visitors bureau, business council, chambers of commerce, local trade associations, our director of innovation and business assistance Cole Przybyla, and our health officer to insure we are doing everything within our power to successfully implement each phase of the roll out. The second planning team I will be tasking Supervisor Campbell to work with the health department, environmental health, the city, tribes, and other jurisdictional authorities, so as we progress through the phases of reopening we diligently work to continue the protections for our vulnerable populations, and the general public.
I ask that our citizens continue to stay the course for a little while longer. We will get past this and there are brighter days ahead. In the meantime, continue to do the good work you have been doing. Support local businesses in anyway allowed. Be creative in your actions, but mindful of the safety of others. Keep vigilant for ways to help in your neighborhoods and communities, while staying in place. Stay positive and know that your elected officials will do everything within their power to make sure your health and your livelihood are protected and restored.