Life Insurance Tips for Today's Changing World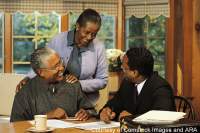 (ARA) – 'I can't afford it' is no longer a good enough reason for not buying a life insurance plan. According to a 2006 mutual life insurance company survey, conducted by Harris Interactive, 73 percent of U.S. adults think life insurance costs too much.
In reality, however, life insurance plans are getting cheaper. A plan for a healthy 40-year-old man that would have cost $1,405 per year in 1990 is actually $400 cheaper today. Prices have dropped because of an increased life expectancy, improvements in technology, and a more competitive market thanks to increased Internet use.
Studies show that many Americans are in the dark when it comes to life insurance and the options available to them. In fact, 47 percent of adults are not sure what type of life insurance coverage they need. Vikki L. Pryor, president and CEO of SBLI USA Mutual Life Insurance Company, Inc., offers the following tips on how to choose a life insurance plan:
Employer coverage may not be enough: If your loved ones would suffer financially from the loss of your life, you need life insurance. The life insurance packages that some employers offer are often insufficient, and changing jobs typically means losing even that insurance coverage. If you're solely covered by your employer it is imperative that you seek supplementary life insurance.
Do your research: Everyone should be able to find a plan that fits their budget. The type of plan you pick will determine the expenses covered, the period of the plan, and the cost of the premiums. If money is really tight, you can get term life insurance for now, which covers specific time periods (10, 20, 30 years). Prices are at an all-time low. A good resource to help you learn more about life insurance is www.sbliusa.com.
Talk to a professional: An insurance professional can help you determine what plan would best fit your current life insurance needs by taking into consideration your financial situation and your desired coverage. Get referrals from friends and people you know. Talking to at least two different insurance professionals is recommended to provide a good basis for comparison.
Re-evaluate coverage every few years: Major milestones such as getting married, having a child, buying a house or getting a promotion will change your life insurance needs. Re-evaluate your life insurance plan after any major life milestone. Even if several years pass without any milestones, make sure to re-evaluate your coverage every few years to see if you can save money by updating or switching your plan.
Buy from a company with a strong financial rating: A company with a strong financial rating will be able to pay its claims in full. This is extremely important because should anything happen, you want a company that would honor your life insurance contract. Since life insurance is a long-term investment, you want a company that demonstrates continuing financial promise.
Even the non-breadwinner should invest in life insurance: Stay-at-home moms and dads are also eligible for life insurance. Just like a working parent or spouse, their time is worth money and it would cost money to replace the services they provide. Even if you are not getting paid for what you do, you are still eligible for a pay out should something happen to you.
For complete survey methodology and results, visit www.sbliusa.com.
Courtesy of ARA Content
---