Shop for Credit Card Rewards Programs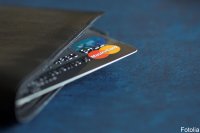 Personal Finance: Shop for Credit Card Rewards Program That Offers Best Pay Back
(ARA) – Rewards credit card programs have enjoyed an unheard level of popularity over the past few years. The tide may be turning though as the level of frustration with many of the most popular programs, such as airline miles, is growing. Ask anyone who has recently tried to book a family vacation to a desirable destination using miles earned with a frequent flier credit card program. It seems that unless you plan half a year or more ahead, the odds of getting a seat on some flights is akin to winning the lottery.
In fact, while over 50 percent of respondents in a recent national survey sponsored by GMAC Mortgage reported having at least one rewards card, more than 41 percent of these rewards cardholders either rarely or never even bother to use the rewards they've earned. Only 13 percent of the 3,000 respondents in the survey ranked airline miles as a valuable reward. The survey also revealed that nearly one in four reward cardholders would use their rewards more often if it were easier to redeem their points.
'The results of this survey send a loud and clear message that consumers are looking for a more compelling option when it comes to credit card reward programs,' says Mike Piazza, vice president at GMAC Mortgage. 'Many consumers have reward cards, but the value of those cards is reduced when it comes to redeeming their rewards points. There is a lot of hassle associated with trying to redeem miles or points.'
With hundreds of credit card options, consumers need to do their homework to find a credit card rewards program that best meets their need — and actually provides rewards they can count on. The type of reward, the ease of redeeming the rewards, and the expiration date of the rewards are three factors that should be taken into consideration before you sign up. Keep in mind that many programs also have an annual fee to participate in their rewards programs.
Consumers need to look beyond the airline miles and retail rewards to find cutting-edge programs. For example, the recent release of the ditech.com Equity Rewards MasterCard along with the existing GMAC Mortgage Equity Rewards MasterCard are two rewards programs that give consumers a different option when it comes to credit card rewards programs. Exclusively available to GMAC Mortgage and ditech.com mortgage customers, these Equity Rewards cards allow users to pay down their mortgage with qualified retail purchases. Users earn one point for every dollar in net retail purchases charged to the card, and when they accumulate 2,500 points, they will receive an automatic principal reduction of $25 on their GMAC or ditech.com mortgage. There are no restrictions on the number of points that can be earned and redeemed on an annual basis.
To learn more about the GMAC Mortgage Equity Rewards MasterCard credit card, call (800) 821-8758 and mention priority code L4W0 or online at www.newcardonline.com and enter priority code C08P. To learn more about the ditech.com Equity Rewards MasterCard credit card, call (800) 545-7899 and mention priority code MB3R or online at www.newcardonline.com and enter priority code MB36.
Courtesy of ARAcontent
---