Brown Signs Groundwater Legislation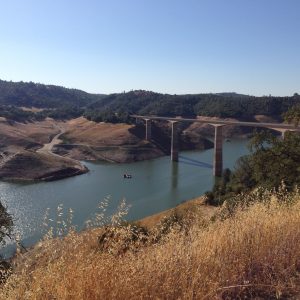 New Melones Reservoir

View Photos
Sacramento, CA — Governor Jerry Brown has signed a package of three bills that require some local governments to develop groundwater management plans and allow the state to intervene if necessary.
"We have to learn to manage wisely water, energy, land and our investments," says Governor Brown, "That's why this is important."
As reported earlier, Mother Lode Representative Senator Tom Berryhill and Assemblymember Frank Bigelow have been critical of the legislation and had called on Brown to veto the legislation. In addition, yesterday some farmers in the central valley held an opposition rally.
Farmer Ryan Jones blasted legislators saying, "The Ag community saw this coming and now that we've had poor leadership we're just supposed to accept the fact that they are going to dry up parts of our ranch. We've been actively pushing for more ground water storage or more reservoirs for 20 plus years."
Groundwater makes up nearly 60 percent of the state's water use during dry years.