Veto Called For Groundwater Bills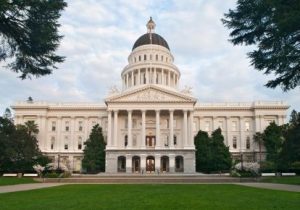 Sacramento Capitol Building

View Photos
Sacramento, CA — A package of three groundwater bills that overhaul the states "pump-as-you-please" policy are headed to Governor Jerry Brown's desk.  Now two Mother Lode lawmakers are calling on Brown to veto those bills. The bills would require some local governments to develop groundwater management plans and would allow the state to intervene if necessary.
Mother Lode representatives, District 14 Senator Tom Berryhill and District Five Assemblymember Frank Bigelow, have both signed a letter calling for the Governor to veto the bills and convene a special session on groundwater management.  (Click here to view the letter)
Berryhill says, "We can do this if we work together; involve the stakeholders and communities that will be impacted. In a special session we can devote 100% of our attention to this issue and craft a good policy that works for all of California – mountain communities, agriculture, urban areas, north and south state."
The California Farm Bureau Federation has criticized the bills arguing they will harm farmers, ranchers and other landowners.
CFBF President Paul Wenger, "The bills would allow for groundwater to be monopolized to the detriment of urban water users and farmers—including people who have not created an overdraft problem but who could need access to groundwater in the future," he said. "The same agencies that have been hamstrung by conflicting missions and statutory mandates—including environmental restrictions of questionable value—will now control all water decisions."
On Friday, the state Assembly voted 44-27 in favor of AB1739. SB1168 and SB1319 were passed on 24-10 votes in the Senate. Click here for an earlier story on the bill package.