Farmers Join Call For Veto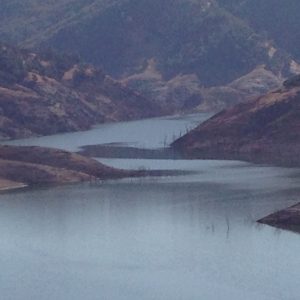 New Melones

View Photos
Newly proposed groundwater regulations have drawn sharp criticism from Senator Tom Berryhill and Assemblyman Frank Bigelow, and others in the Mother Lode. In August, right after the bills passed they, along with other representatives, sent a letter to Governor Jerry Brown calling on him to veto the legislation.
The issue has also drawn the interest of several Central Valley farmers who call the legislation "harsh".The package of three bills would require some local governments to develop groundwater management plans and would allow the state to intervene if necessary.
Central Valley Farmer Ryan Jones says, "What I'm trying to avoid is, if they are going to meter and restrict the usage of my wells, how much of my ranch am I going to lose? How much am I going to have to fallow? How much is it going to cost me and who is going to reimburse me for all of that?"
In a team effort to voice their opposition, there will be a regional event on Monday in Madera County. Those slated to attend are:
 Assemblyman Jim Patterson
Assembly Republican Leader-Elect Kristin Olsen
Senator Anthony Cannella
Senator Andy Vidak
Allied Grape Growers
California Groundwater Association
California Citrus Mutual
California Dairies
California Fresh Fruit Association
Fresno County Farm Bureau
Kings County Farm Bureau
Madera County Farm Bureau
Tulare County Farm Bureau
Nisei Farmers League
Western Agricultural Processors
For more information on the event, you can call Alisha Gallon at 661-364-3655.