Donations Will Help Fund Popular Tuolumne County Recreation Program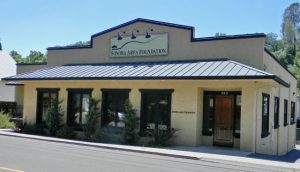 Sonora Area Foundation Office

View Photo
Sonora, CA — There were concerns raised this week about its fate, but a Tuolumne County recreation program that offers daily activities for students in the community will be operational this summer.
We reported on Tuesday that the program, which provides daycare type services for students between the ages of 6-14, needed around $14,000 in additional revenue.
Tuolumne County General Services Director Daniel Richardson tells Clarke Broadcasting, "Fortunately because of some generous donors through the Sonora Area Foundation, we are going to be able to offer the program starting July 1st."
Over the next week and a half, Richardson says the county needs to get the staffing in place and make sure the facility that the recreation department will rent at Cassina High School is up to par.
There are about 150 kids on the list for the program, and Richardson says there are still some openings. You can contact the recreation department for more information at 533-5663.
We also reached out to Darrell Slocum, Executive Director of the Sonora Area Foundation, who responded, "We relish that role of being able to create a bridge between the needs of the community and those that are charitably minded." Slocum wrote a blog for myMotherLode.com with further details here.
Richardson emphasized, "We are so grateful to be living in this generous community."