Assemblyman Bigelow Has Mixed Reaction To State Budget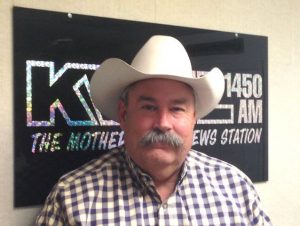 Frank Bigelow

View Photo
Sacramento, CA — California will have a $213-billion new budget, and the Mother Lode's Assemblyman says there are some pros and cons.
On a positive note, Republican Frank Bigelow says, "As we prepare to embrace another wildfire season, I am thankful for a strong focus on disaster preparedness and recovery. California must embrace bold action to fight and prevent devastating wildfires, and the $220 million dedicated to healthy forests does just that. It's vital that we continue to give our first responders the resources they need to combat these fires including additional funding for fire engines, heavy equipment, fire crews and C-130 air tankers. These resources are welcome confirmation that when disaster strikes, Californians will pull together to support each other and rebuild."
On the negative side, Bigelow says, "I am pleased to see California fill up our reserve funds, but would like to see us be more prudent in our spending. As Vice Chair of the Assembly Appropriations Committee, I'm concerned with California's spending problem. With every new program Sacramento funds, more money is taken from the pockets of everyday Californians and programs we care deeply about. A recent audit of Medi-Cal found that 2.4 million children are not getting the care they need, giving us a utilization rate worse than 39 other states.  California is unaffordable, and the folks in my district struggle daily with access to health care, crumbling roads, and high taxes. Californians are not getting their money's worth from their Government."
To read more about the budget, click here.