Tuolumne County Grand Jury Reviews Juvenile Hall And GCSD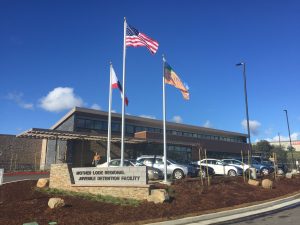 Mother Lode Regional Juvenile Detention Facility

View Photo
Sonora, CA — The Tuolumne County Grand Jury continues to release more sections of its 2019 report.
We reported earlier that the group was highly critical of the oversight of the Tuolumne County Economic Development Authority, and later addressed safety and staffing concerns at the Tuolumne County Jail.
The latest sections deal with the Tuolumne County Juvenile Hall and the Groveland Community Services District. Related to the juvenile detention center, it argues that the facility is saving the county money in the long term by reducing youth recidivism from 49-percent to 19-percent. It also praises the the investment of the local volunteer community. Click here to view the report.
Regarding the Groveland Community Services District, it found the district is financially stressed, there is not enough staffing, the high cost of fire and park services is not sustainable, wastewater issues are not being properly addressed, and representatives have been confrontational with ratepayers. It also voices concerns about the ability of the General Manager to serve in the lead role, while he also still represents various other water districts. You can find the report by clicking here.