Injunction Filed Against Wildcat Ranch Sale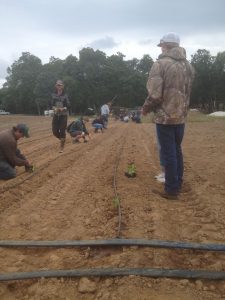 Wildcat Ranch

View Photos
Sonora, CA – A Tuolumne County Superior Court Judge will decide on Thursday whether to halt the Sonora Union High School District's sale of the Wildcat Ranch property to The Park Foundation.
Citing Brown Act violations, the Tuolumne County Farm Bureau last month filed a lawsuit against the million dollar sale of 112 acres at the intersection of Tuolumne and Wards Ferry roads for a community park, as reported here. The first hearing on that suit is not until June, and the district and foundation will be wrapping up escrow on the sale of the property, including a $500,000 installment payment, at the end of this month, as detailed here. That, along with the fact that the district has allowed the foundation to already do some work on the property, prompted the injunction filing.
District Superintendent Dr. Mark Miller says his fingers are crossed that the injunction will be denied especially as the legal fees mount. "I haven't added it up, but my guess is we're probably north of $30,000. I know we just transferred $40,000 dollars from one account to our legal account in anticipation of more legal fees. About a half a teacher's worth of salary."
The district will retain 25 acres of the property, as reported here, for its agricultural education program, and plans to allocate some of the sale funds to building a new Ag facility. Dr. Miller also noted, "The (Park) foundation has committed to let the school tap on to infrastructure, including water, sewer and ADA compliance, costing two to three million and something the school district could never afford to do." He adds, "We could finally have a class Ag facility for our students, which we haven't had since the 80's."
If the injunction is denied, Dr. Miller shares, "The escrow will go through and the foundation will take conditional ownership of the land and can do what they want." On the other hand, if it is imposed on Thursday then there will be no resolution on the sale until after the lawsuit is settled, which could take a year, or more, according to Dr. Miller.