Tuolumne County Moving Towards Hiring Interim Economic Development Director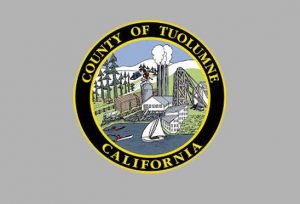 Tuolumne County Government

View Photos
Sonora, CA — On Tuesday the Tuolumne County Board of Supervisors will work out the details regarding the salary and operational budget for a potential interim Economic Development Director.
Following the decision to dissolve the TCEDA Joint Powers Agreement with the City of Sonora last month, the county is in the early stages of charting its own path in regards to attracting and retaining businesses. We also reported that an action came soon after by the TCEDA Board of Directors to give written notice to director Larry Cope that his contract would be ending.
The county will likely need several months to develop a new structure for providing economic development services, and in the interim will need to find someone to serve as a gap-filler of sorts, as economic development projects remain ongoing.
Up for a vote on Tuesday will be establishing a pay range for the interim position. Meeting documents note that the current proposal would cost about $53,600 over the three month period finishing out the current budget year (through June 30). It includes $40,500 for salary and benefits, $4,000 for renting a building, $2,000 for mileage reimbursements, $1,500 for travel/entertainment/meals, $1,000 for advertising, $800 for office expenses and $300 for utilities. The money would come from county contingency funds.
CAO Tracie Riggs confirms that no one has been selected for the interim role at this point, and if the board approves the salary schedule, the county will then move further in the process towards recruiting candidates to fill the position.