Tuolumne County Cutting Ties With Sonora On TCEDA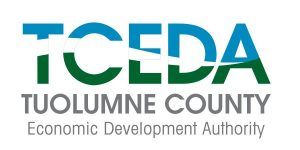 Tuolumne County Economic Development Authority

View Photos
Sonora, CA — Citing disappointment, the Tuolumne County Board of Supervisors voted this morning to dissolve the joint powers agreement in place with the City of Sonora regarding the Tuolumne County Economic Development Authority.
Supervisor John Gray, who is also the TCEDA board chair, stated, "The situation that we have here, is difficult. We started with a relationship with the city and county that was very good and went on for a long time. In my opinion, it is time for Tuolumne County to decide to do its own economic development authority, and let the city do whatever they want. Their contribution of 20-percent (funding) is quite small when you consider how much money the county also enthuses as legal counsel and HR. I think it has really done some good things (TCEDA), and I hate to see it end this way."
Supervisor Sherri Brennan added, "Supervisor Gray, thank you for those remarks, because I know of far more successes through the work of TCEDA, and I know of a number of ventures that are working through the process. I am really disappointed that over the last seven months our focus has been on the past, and not looking at the future."
Board chair Karl Rodefer estimated that the county has spent over $60,000 over the past year related to things like management audits and responses to lawsuits. County Counsel estimates is has dedicated 300 hours to TCEDA related matters and the County Clerk and Auditor Controller Debi Bautista has spent around 250 hours.
Rodefer added, "We will continue to pursue economic development in this county. We probably need a little bit of time to figure out exactly how we do that going forward absent the city participation. So, I'm very regretful that it has come to this. This is what happens when people do personal attacks on good people. And I do believe that Larry Cope (TCEDA Director) is a good person that has done very good things for this county, and I think the economic development authority has done good things for this county."
The vote was 5-0.
We reported earlier that the TCEDA, and Cope, have been the subject of Grand Jury Reports and transparency related lawsuits over recent months. Tuolumne County has been supportive of Cope and the TCEDA during the process, citing that there are procedural things to adjust, but the City of Sonora has been threatening to leave the JPA.
TCEDA Director Cope, and Sonora City Administrator Tim Miller, could not immediately be reached for comment after the meeting. The JPA between the city and county is funded through the current fiscal year that ends on June 30.