DNA Used In Burglary Case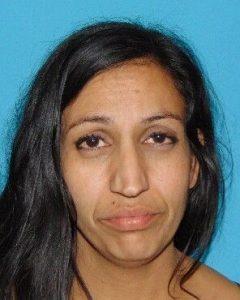 Riki Eltringham, TCSO Booking Photo

View Photos
Douglas Flat, CA – DNA was used to link a suspect to a burglary case from last year in Calaveras County.
Sheriff's detectives armed with a search warrant on Tuesday raided a home in the 1000 block of Live Oak Drive in Douglas Flat. The warrant was obtained after detectives used suspect DNA evidence to link a resident at the house to an open burglary case from last year. Detectives did not relay any additional information on that crime.
Once inside the home, detectives found two subjects, 40-year-old Riki Eltringham of Copperopolis and 42-year-old Jeremy Stritenberger of Douglas Flat. Both were arrested after being found with methamphetamine and drug paraphernalia. A records check also revealed the suspects were in violation of their paroles. It is unclear if either subject is the individual linked to the DNA evidence stemming from the burglary. Clarke Broadcasting was unable to reach sheriff's officials for further comment.
Eltringham also had two warrants out for her arrest and Strietenberger tacked on an additional charged of committing a felony while out on bail.
Of note, Eltringham was arrested along with two men in April of last year in connection with two burglaries in Copperopolis and Angels Camp, as reported here.  Whether this is the burglary case that the raid stemmed from is unknown as investigators did not give further details surrounding the case as it is still an ongoing investigation. Additionally, Eltringham and Stritenberger were also arrested together in 2017 after being found with drugs at a local casino, as an earlier story detailed here.