Casino Arrest Nets Wanted Man, Meth For Sale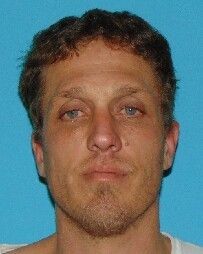 Jeremy Stritenberger, TCSO Booking Photo

View Photos
Jamestown, CA — A Sonora man making a casino stop was arrested there on two outstanding warrants — and now faces more charges.
According to Tuolumne County Sheriff's spokesperson Sgt. Andrea Benson, it was just after midnight — around 12:30 a.m. Saturday morning — when her office heard from Chicken Ranch Casino security officers that a wanted subject had been spotted on the premises.
Sheriff's deputies arrived onscene and prepared to arrest 40-year-old Jeremy Stritenberger on the warrants. However, Sgt. Benson states, "During the arrest, Stritenberger dropped a baggie on the ground containing approximately 43.5 grams of methamphetamine — Stritenberger also had five, one-hundred-dollar bills in his pocket."
During a subsequent search of the vehicle Stritenberger arrived in, a scale and an additional baggie containing meth was located, Sgt. Benson adds. Deputies also searched Riki Eltringham, 38, of Angels Camp, who was a passenger in the vehicle, yielding another baggie containing the drug from her pocket.
Both were arrested and transported to the Tuolumne County Jail. Stritenberger was booked for possession of a controlled substance for sale; his two outstanding warrants for violating his probation; also for failing to appear on a charge of driving with a suspended license. Altogether his bond charges for the alleged offenses totaled $60,000 on the custody report. Eltringham was charged with possession of a controlled substance; her bail set at $5,000.