Community College District, Faculty In Mediation Over Contract Issues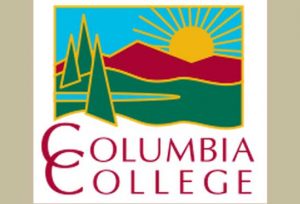 Columbia College logo

View Photos
Sonora, CA — A mediator's report that local community college faculty hope will help settle differences between their union and the educational district is now being mulled over.
While Yosemite Faculty Association (YFA) President Jim Sahlman reiterated that it has always been the union's goal to obtain a fair and sustainable contract from Yosemite Community College District (YCCD), he confirmed Friday it is his understanding that the panel chair has finished the draft report and has submitted it to the other panel members for consideration. He added that the information in the report must remain confidential for ten days, anticipating that it will be published for the community and faculty on Monday, Dec. 17.
Further explaining the process ahead, Sahlman says that once the report is made public, absent a settlement between YCCD and YFA, the district will have the right to impose its last, best, and final offer on faculty, who will have the right to take economic action, including a strike in the spring semester.
Attempts at negotiating an employment contract between the two entities have been going on for the past four years, becoming especially contentious over 2018, as reported here. Last month YFA members voted for and proceeded with a two-day unfair labor practices strike on the campuses of Columbia College and Modesto Junior College, heavily impacting classes at both schools, as reported here.
Sahlman shares that if the district does impose its last, best, and final offer, in addition to carrying out its previously approved impasse strike, the union also will also be able to immediately sunshine or make public the 2019 negotiations, allowing the general public opportunity to review and comment on the process.
Summarizing, Sahlman says he and YFA members are looking forward to the process and hope that the matter can be reasonably revolved ahead of or shortly into the new year.