Mother Lode Community College Faculties Plan Strike Vote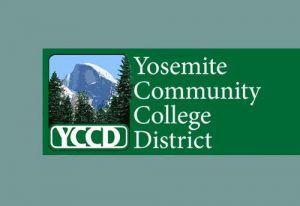 Yosemite Community College District logo

View Photos
Sonora, CA — Whether Columbia College and Modesto Junior College faculties will be shortly walking picket lines may be known before week's end.
According to the Yosemite Faculty Association (YFA) website, plans are at tomorrow's general faculty meeting to review and then vote on an emergency resolution calling for an Unfair Labor Practices Strike. YFA officials anticipate they will have the outcome by 10 p.m.
YFA submitted a declaration of the emergency resolution to Yosemite Community College District (YCCD) yesterday at the trustees' meeting. The move follows months — and years — of discord over labor negotiations. Following a YCCD offer made back in February of this year, YFA applied to the Public Employees Relations Board (PERB) for a determination of an impasse in mediation, certified in April. Early last month, YFA filed an unfair practice charge, which Fifth District State Senator Cathleen Galgiani followed up with a letter on Oct. 29.
Sacramento, YCCD Chime In
In her letter, the senator informed Chancellor Henry C. V. Yong and Board of Trustees Chair Darin Gharat that she had met with YFA representatives,
expressing deep concerns and disappointment over the negotiations climate between the group and YCCD that had resulted in a 95 percent approval by YCCD faculty to strike. Noting that after nearly three years of negotiations, YCCD gave YFA what it termed its "last, best final offer" back in February, she posed several questions to the district, stressing that she believed that answers and explanations were due to the public.
At yesterday's meeting, YCCD Board Chair Gharat read a statement, later shared with the media, maintaining that the district provided a settlement offer to the YFA during the impasse negotiations process in another attempt to amicably resolve the ongoing labor dispute and found YFA's counterproposal unsuitable. Noting that the board could not publicly discuss the specifics of either document, Gharat maintained that YFA had never previously put in writing the exact percentage salary increase it is demanding.
He asked, "How can the district reach a settlement with YFA when the community has no information as to the fiscal impact such a settlement could have on the institution? At this time, the district calls upon YFA to publicly disclose the specific percentage increase to the salary schedule it is demanding in the interest of transparency and fiscal responsibility. The constraints of confidentiality and the applicable collective bargaining statutes do not preclude in any way YFA's ability to share the specific percentage increase to the salary schedule with the public and the financial costs associated with this demand."
Faculties Maintain Their Position
On its website, posted on a impasse-related FAQ page for students, YFA outlines that if its emergency vote to strike passes, full and part-time faculty at Columbia College and Modesto Junior College will participate in a two-day strike with dates to be shortly publicly announced. The group also maintains, "First, again know we are doing everything possible to avoid this, but it will have an impact. No students will be dropped from a course, but a cancelled class may result in a credit loss."
The FAQ also notes that if the strike goes on for any length of time, any cancelled courses that fail to meet the minimum hour requirements from the state stand to lose at least partial credit, which could affect graduation and transfers. It also states that faculty honoring the picket line will not be participating in any extra-curricular activities, or assigning or grading homework, providing office hours or conducting other work.
YCCD has shared that under the its strike contingency plan, classes at both Columbia College and Modesto Junior College will continue and that updated details will be released "as events develop." For its part, YFA questions the district's ability to fulfill its plans due to the number of certified faculty members it would require.
Clarke Broadcasting reached out to YFA President Jim Sahlman for additional information and comment and did not hear back. While YCCD Chancellor Yong says he cannot speak to any discrepancies as differing information between the two entities or about the ongoing confidential negotiations, he is earnestly seeking a solution with YFA leadership and the district remains committed to the cause.