Community Colleges' Strike: Estimated Impacts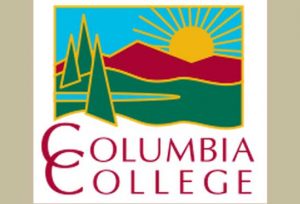 Columbia College logo

View Photos
Columbia, CA — Columbia College officials are sharing a few projected impacts of the two-day strike now underway by faculty members protesting what their union termed as unfair labor practices over the course of increasingly contentious contract negotiations with education district officials.
Columbia College President Dr. Santanu Bandyopadhyay tells Clarke Broadcasting that, as of Tuesday afternoon at 2:30 p.m., 154 of the 261 classes scheduled for Tuesday and Wednesday — or 59 percent — were cancelled.
He adds that it appeared that 84 classes, representing about 32 percent of the schedule, would be held and that it remains unclear at this point how many of the remaining 23 classes for which the status is not yet known will be in session.
The numbers include all types of classes, including online. "There are some faculty members who have not confirmed or declined to participate in the strike — the status of classes taught by these faculty members is not known," he further explains. Since the current protest is only two days, it is not expected that classes will have to be rescheduled and there are no impacts to course credits.
Picketing Tuesday Was 'Courteous', "Respectful' 
Yosemite Faculty Association (YFA) members, who overwhelmingly voted in favor to hold the two-day protest, turned out across the college campuses in red t-shirts despite the wet weather. Of the current state of activities at Columbia College, Dr. Bandyopadhyay comments, "Our primary focus is to maintain a campus atmosphere that upholds the dignity of an academic institution. The picketing was professional, courteous, and respectful."
He stresses, "Yosemite Community College District (YCCD) is focused on maintaining a harmonious relationship with all constituencies: faculty, administrators, classified staff, students and public that would enable us to focus on our primary task of providing a quality education to our students."
Tuesday afternoon, Yosemite Community College (YCCD) officials released statistics reflecting impacts of the strike. They additionally reported that at Modesto Junior College (MJC), about 2,600 classes were expected to be canceled over the two-day period, causing more than 18,000 students to be unable to attend, adding that on Tuesday, five faculty members were on hand to teach class.
Students at both colleges are advised to continue monitoring the colleges' websites as well as potential emails from instructors for updated class information. To access Columbia College's site, click here. For MJC, click here.