Outgoing Calaveras CAO Lutz Thanks Supes, Who Announce Interim Plans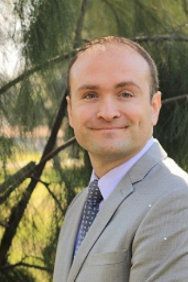 Tim Lutz

View Photos
San Andreas, CA – Among the tasks on the final checklist of departing Calaveras County Administrative Officer Tim Lutz will be to prepare the way for a familiar interim successor.
As we reported here yesterday, the Calaveras County Board of Supervisors slated a closed session discussion this morning to come up with a contingency plan to deal with Lutz's recently shared resignation plans.
Lutz, who came on board about a year and a half ago, plans to leave after the first of the year to resume working for Tulare County's Health & Human Services Agency as the agency's director, a step up from his last position there as director of fiscal operations. He confided that the opportunity was too good to pass up, as it would also allow him the ability to spend more quality time with his wife and kids.
"It is with very mixed emotion that I leave Calaveras County. I am tremendously grateful for the support of the Board of Supervisors over my tenure as CAO," Lutz admitted in his formal statement. "I feel that I was able to accomplish a number of the goals I laid out when I came to Calaveras and am leaving county administration with excellent staff in the key roles needed for ongoing success." He went on to thank the board, county department staff, and community partners for their support.
After accepting Lutz's resignation, the supervisors directed him to bring a contract
forward in time for the Dec. 18 meeting that will allow Manuel Lopez to serve as the Interim CAO. The position is hardly a new one for Lopez, who was San Joaquin County's CAO for nearly a dozen years and, as reported here, most recently served Calaveras County in the position between the retirement of former CAO Shirley Ryan ahead of Lutz's appointment.