Calaveras Supes To Confer Over CAO Replacement In Closed Session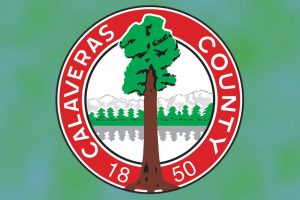 Calaveras County Seal

View Photos
San Andreas, CA – Although the Calaveras supervisors still have three regular meetings scheduled this month to wrap up end-of-year business, this week they will deal with an unexpected development.
As we reported here last week, after serving in the role of Calaveras County Administrative Officer for just over a year and a half, Tim Lutz recently informed the board that he accepted a position in Tulare County and tendered his resignation, effective at the end of December. Before becoming the Calaveras CAO in April of 2017, Lutz served as Tulare County's Health and Human Service Agency's director of fiscal operations.
Clarke Broadcasting reached out to and briefly heard back from Lutz, who was taking some vacation days. While he stated that he would be making an official statement, he added that the opportunity he was taking would give him more time with his family.
"We wish him well and appreciate the work that he has done for our county, and we will be taking up in closed session…what steps we are going to take going forward," comments County Vice Chair and District 2 Supervisor Jack Garamendi, who says Lutz informed them of his plans just before the Thanksgiving holiday. Garamendi anticipates the board will begin a search to replace Lutz as soon as possible and probably make an interim appointment until the search is complete.
Along with the closed session, the supervisors have a number of consent agenda items to check off; among them adopting a resolution to declare the results of the canvass for the recent statewide General Election. High on the regular agenda are plans to receive a presentation from the Calaveras County Homeless Task Force.
Tuesday's meeting will open to the public at 9 a.m. in the San Andreas government center's supervisors chambers (891 Mountain Ranch Road), following the 8 a.m. closed session.