Sadly Search For Hiker Ends In Tragedy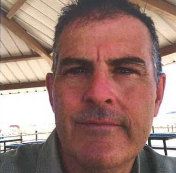 Bradford Dozier

View Photos
Alpine County, CA – Tragically the body of a Sacramento hiker who had been missing for nearly a week was discovered at the bottom of a cliff in Alpine County.
Alpine County Undersheriff Spencer Case details that 55-year-old Bradford Dozier died as a result of his injuries after falling about two-hundred feet while he was free climbing in steep terrain on the north side of Peak 9626 near the Blue Lakes area.
As reported here earlier this week, Dozier headed to the area, which is southwest of Markleeville, to hike a week ago Saturday (Oct. 27) and when he did not return that Sunday, his wife called authorities to report him missing. His vehicle was found that afternoon at the Blue Lakes Campgrounds prompting an air and ground search, which included Mother Lode search and rescue teams (SAR) from Tuolumne, Calaveras and Amador for a period of time.
Alpine County Sheriff's officials also turned to the public for help and released a picture and description of Dozier that included what he was last seen wearing. As two helicopters, scent tracking dogs and even a three equestrian teams combed the area by Wednesday, Halloween, sheriff's officials relayed that "no clues" had been found regarding Dozier's whereabouts, as reported here. That did not stop SAR teams across the state from volunteering to join the search. Some from as far away as San Diego helped in covering the rugged terrain to look for Dozier. Undersheriff Case adds that on Saturday (Nov. 3) when his body was found, one hundred forty searchers were scouring the scene trying to locate him.