Another World Record In Under A Week At Yosemite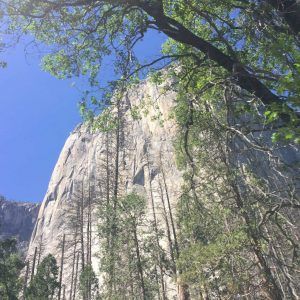 El Capitan in Yosemite

View Photos
Yosemite, CA — Two rock climbers have set a new speed record ascending El Capitan in Yosemite National Park by ironically beating their own top time set just last Thursday.
This is the second time in less than a week the pair, Alex Honnold of Sacramento and Tommy Caldwell from Colorado, have scaled the 3,000-foot sheer granite wall. This morning they toppled their previous time of two hours and 10 minutes, as reported here, by about 12 minutes with a new time of one hour, 58 minutes and seven seconds.
This comes in the midst of two experienced climbers that fell to their deaths this past Saturday while climbing the "Freeblast" route on the rock, detailed here. Additionally, on May 21, 29-year-old Asish Penugonda from India was killed when he plunged from the Half Dome cables, reported here. Park rescuers continue to investigate both deadly falls.
Of note, the technical climbing route has consistently dropped in time since the first peak climb some 60 years ago by Warren Harding and three others that spanned 12 days following 18 months of drilling bolts and other hardware into the rock.