Governor Appoints Four To Mother Lode Fair Board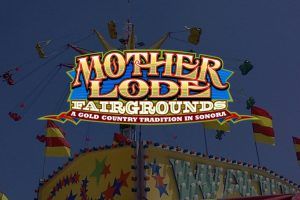 Mother Lode Fairgrounds

View Photos
Sacramento CA — The Mother Lode Fair Board is back to a full slate of nine directors as Governor Jerry Brown today named three new members and made one reappointment.
The three new directors, all men, fill vacancies left by departing board members Marge Kiriluk and Tom Miller, who were not reappointed, along with Bryan Adcox, who resigned last spring during tumultuous times, as reported here. Regaining stability in recent months, the Fair named Ken Alstott as its new CEO back in March, as reported here.
"We are very, very happy to have a full board, " states President Missy Marino, adding that she expects all three of the new appointees to be wonderful assets as the board moves forward. She shares, "We are now working on the Fair itself, which is coming up in July…the 7th, 8th- and 9th…as well as keeping things running smoothly for all the interim events…the grounds are in use all the time so that is one of our big areas of focus, and making sure that everything is ready for people to use the Fairgrounds." The positions, which are uncompensated, do not require Senate confirmation. The appointments are as follows:
Three Fresh Fair Board Faces + A Returning One
— Esteban Arreguin, 58, of Columbia, who is in his seventh years as a North American electric reliability corporation program manager for IHI Power Services Corporation. Prior to that he served since 1994 as a senior plant engineer at the HB Fuller Company. He also serves on the Foothill Pregnancy Center Board of Directors and is a registered Republican.
— Ronald Hamilton, 51, of Tuolumne, better known as the principal at Gold Rush Charter School, where he was worked for the past five years. Ahead of that he was a human relations instructor at Columbia College for three years, partly in tandem while also serving as a workforce education coordinator for four years at the Tuolumne County Behavioral Health Department. Hamilton is a registered Republican.
— Dennis Hendricks, 68, also of Tuolumne, made a career as a senior damage claim representative at Pacific Gas and Electric Company (PG&E) from 1968 to 2004. He is listed as a Democrat.
Margaret "Peggy" Lee, 73, of Sonora, who has been a director since 2014, was renamed to the board for another term. A former aide at the University of California, Merced Purchasing Facilities Department, she was executive director of the Area 12 Agency on Aging from 1993 to 2005. A senior consultant to the California State Assembly's Select Committee on Child Abuse from 1989 to 1991, her political career spans back into the early 1970s, over which time she served as a long-time chief of staff for State Assemblymember Norman Waters; in the offices of Assemblymembers Larry Chimbole and Pauline Davis; also as an aide for the State Senate Democratic Caucus and Senator George Moscone. Lee is registered without party preference.