Fire Fee Bills In The Mail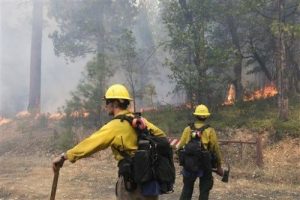 Forest Service Firefighters

View Photos
Sacramento, CA — The fifth round of controversial Fire Prevention Fee bills went out Tuesday in California for the fiscal year 2015-16.
More than 700,000 rural residents will find the bill in their mailboxes for the fifth year.  State Board of Equalization Vice Chair George Runner has been very vocal in his opposition to the fee claiming it instead a tax.  Runner concludes, "Californians who live in rural areas already pay taxes to fund essential fire services.  It's a shame this unfair and illegal tax continues to extract dollars from hardworking people.  The Legislature and Governor should repeal it."  A recent myMotherlode.com poll found citizens in the Mother Lode agree and support a class action lawsuit.  As previously reported, the lawsuit garnered class action status in January.
The bills, nearly 10,000 a day, go out by county in alphabetical order starting with Alameda County.  The final delivery is on June 13 in Yuba County.  Runner reminds property owners that they must file a Petition for Redetermination within 30 days of the billing date to be eligible for a refund if the class action suit is successful.