State Doling Out Jail Money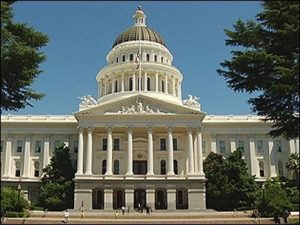 California Statehouse

View Photos
Sacramento, CA — Some regional counties are expected to receive a portion of $500-million in state funding available to help build new jails.
The California Board of State and Community Corrections will meet today. 15 projects were picked for funding from a list of 32 proposals. Nearby Amador County is expected to receive $17.2-million and Merced County is proposed to get $40-million. Last year Tuolumne County benefited from Amador County turning down AB 900 jail funding, because that county was not yet ready to build its project. Tuolumne County eventually received $13-million of the unused state funding to go along with the $20-million it had already been promised in SB 1022 funding.
Other counties expected to receive funding approval today include Alameda, Butte, Colusa, Humboldt, Napa, Placer, San Francisco, Santa Clara, Sonoma, Trinity, Ventura, Yolo and Yuba.