Tuolumne County Jail Project A "Reality"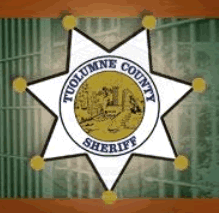 Tuolumne County Sheriff's Office

View Photos
Sonora, CA — The Tuolumne County Supervisors formally sent a letter to accept $13-million in AB 900 money.
The move was approved 5-0 at Tuesday's meeting. The money is in addition to the $20-million in state SB 1022 funding that was promised in January of 2014. At the time, the county was looking to construct a scaled back $36-million new jail facility, which would require the county put up a $16-million match. With the AB 900 money coming through, it has allowed the county to expand its plans. Deputy CAO Maureen Frank noted that the number of beds will now increase from the planned 198 to 226. In addition, there will be better classifications and the addition of full kitchen and laundry services. Frank noted that the county's cash match will now drop from $16-million down to $9-million, with the overall project being $42-million.
County Supervisor Karl Rodefer offered praise to several, including members of the Sheriff's Office, CAO's Office, California State Association of Counties, the Governor's Department of Finance, and the Board of State Community Corrections.
County Supervisor Randy Hanvelt noted that it makes the jail "a reality and not just a dream," and that the project will make the county a better and safer place.
Sheriff Jim Mele also publically thanked many, notably Deputy CAO Maureen Frank and CAO Craig Pedro for being committed to the project, and working diligently over the past several years.
The jail is expected to be the next project constructed at the Law and Justice Center site off Old Wards Ferry Road. The Juvenile Hall project is currently underway.