Summerville Suspects To Remain In Juvenile Detention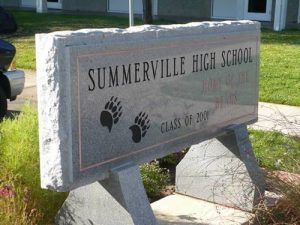 Summerville High School

View Photos
Sonora, CA — Another court hearing was held last Friday in Tuolumne County for the four suspects accused of plotting a mass shooting at Summerville High School.
The hearing was closed because the suspects are juveniles. However, Tuolumne County District Attorney Laura Krieg reports that no changes were made to any of the charges, and all four students remain in custody until further notice.
The unidentified students are accused of planning to shoot and kill several students and staff members at the school. They were arrested three weeks ago following an investigation that started when some fellow students overhead the plans and told school officials. The students are being held at an undisclosed juvenile detention center outside the county.
Click here to read a story about the initial press conference after the arrest. Click here to find a story recapping a meeting that school officials hosted for parents.