Calaveras Rock Climbing
Calaveras Dome and the adjacent Hammer Dome are popular places to climb along the Mokelumne River, just below Salt Springs Reservoir. With many walls to climb in the area, Calaveras Dome is the tallest at 1200ft. Routes on "Cal" Dome and Hammer Dome follow crack systems or are bolt protected slab climbs. Hammer Dome is 600ft high and offers shorter and more moderate climbing.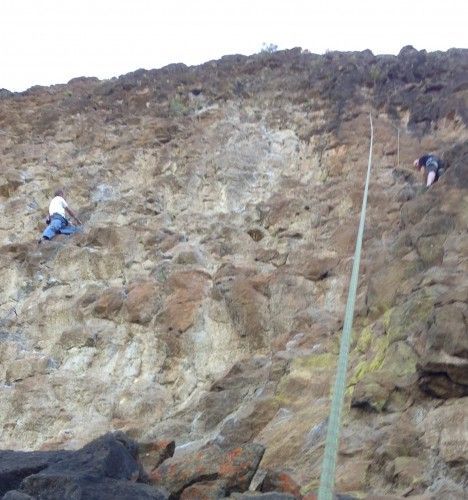 In the Bear Valley Area north of Arnold near Spicer reservoir there are several rock climbing places. Go with a guide who can show you down unmarked trails to Box Canyon, Spicer Terraces, and Spicer Road Crags off of Spicer Reservoir Road.
Bouldering in the area can be done on School House Boulders behind the Community Center in Bear Valley. Tamarack Boulders, Hells Kitchen, Big Meadow, and Stanislaus River Boulders near the 22 camp site Stanislaus River camp ground.
If you want to stay in the Mother Lode take a look our list of places to stay.
Planning a wedding, conference or other event? Take a look our list of places to host your event.
Tell us about your experience at this place! Contact Us